Batch Traceability
Are you prepared to provide batch traceability within 24 hours?

We can help you establish your product genealogy using SAP GBT (Global Batch Traceability). With SAP GBT, you can trace batch-managed products and components across your supply network.
We have implemented SAP Solution GBT (Global Batch Traceability) in numerous customer projects. SAP GBT provides real-time batch traceability across your entire production and supply chain processes by connecting your SAP as well as non-SAP solutions.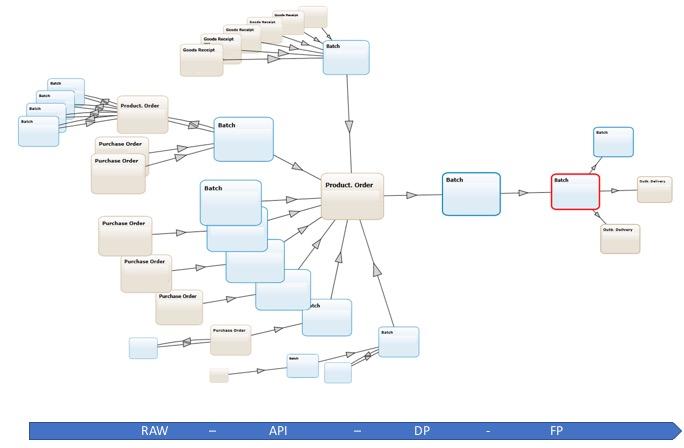 Graphic overview of your genealogy starting with production processes.
To investigate any batch node, a new top-down/bottom-up for this given batch can be shown using double-click functionality or using context menu.
---
Graphic and table-based batch genealogy, focusing on batches supplied to your customers.
SAP GBT provides real-time reports: e.g. starting from shipment to your customers top-down to the ingredients; or starting from your raw material providing bottom-up genealogy to your finished products and shipments to your customers.